Brel De Defintieve on VPRO TV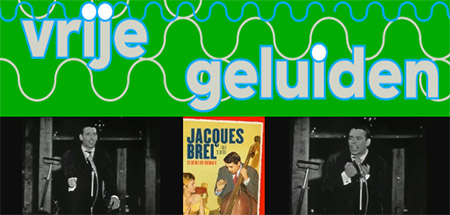 On 6 and 12 January, Dutch VPRO Television will broadcast Brel's famous 1964 concert in Bergen in their series 'Vrije Geluiden'. The direct occasion is the publication of René Seghers's biography Jacques Brel De Definitieve.
The introduction will focus on the book and the description there of Brel's Bergen concert, after which the concert will be broadcast. 401Brel.nl has aided the broadcast with materials from the book.
VPRO Television
Nederland 1 6 January
(repeated 12 January)
10.30 AM
Viewable online here